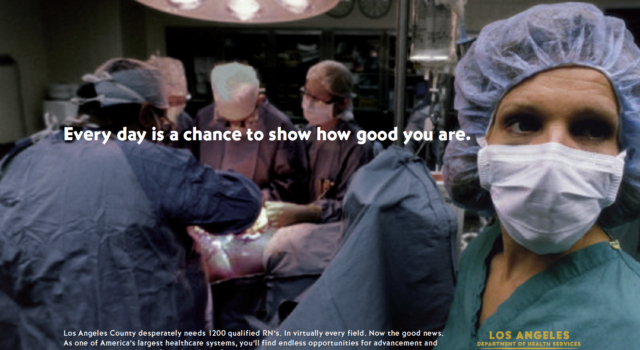 Los Angeles County desperately needs 1200 qualified RNs. In virtually every field. Now the good news. As one of America's largest healthcare systems, you'll find endless opportunities for advancement and movement. We need you. Come be a hero. Be an LA Nurse.
If you grew up in Southern California (like I did), the mere mention of the name is enough to trigger the jingle in your head.
"In-N-Out… In-N-Out…"
Too late!
As the original drive-through burger stand and a Southern California institution since 1948, it doesn't take much to remind people how much they love their In-N-Out Burger. Read more…
How does the Concordia MBA program prepare students for the real word?  Read more…
Omnitrans wanted to assure San Bernardino Valley residents that their local public transit system (the bus) was safe, reliable and affordable. Especially compared to the price of a car and gas.That's about all they needed to say. Short and sweet, with a smile. 
Media outlets included radio, local cable, Free-Standing Inserts (FSIs), billboards, bus boards, transit shelters, route books and bus interior cards. Read more…