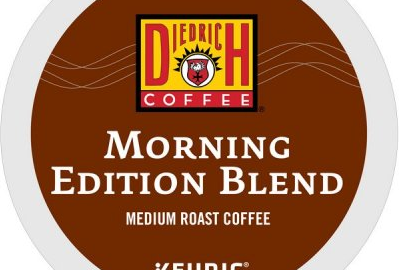 Turn the office into a coffeehouse at the touch of a button.
The fancy Keurig coffeemaker was the first thing people noticed upon entering the kitchen at Johnson|Ukropina Creative Marketing. For a caffeinated creative team, it helped to have a coffee company for a client.
Here are a few examples of work we (us writer types and art director/designers) did for Gloria's Jean's Coffees, with a dash of Diedrich on the side.