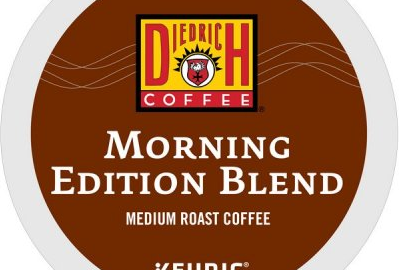 Turn the office into a coffeehouse at the touch of a button.
The fancy Keurig coffeemaker was the first thing people noticed upon entering the kitchen at Johnson|Ukropina Creative Marketing. For a caffeinated creative team, it helped to have a coffee company for a client.
Here are a few examples of work we (us writer types and art director/designers) did for Gloria's Jean's Coffees, with a dash of Diedrich on the side.
No fuzz. No fuss.
As the first to introduce these little furry treats to U.S. audiences back in 1962, Frieda's is now making it even easier for your customers to enjoy kiwis.