Sun Pacific & Frieda's: Get Your Fruit On
No fuzz. No fuss.
As the first to introduce these little furry treats to U.S. audiences back in 1962, Frieda's is now making it even easier for your customers to enjoy kiwis.
Introducing Frieda's Fresh-Sliced Kiwifruit. Pre-peeled and ready to eat. Fresh from New Zealand with no sugar added and no preservatives.
A perfect opportunity for you to introduce kiwis to new customers and build your sales volume. Sweet.

Sun Pacific grocery store stanchion poster: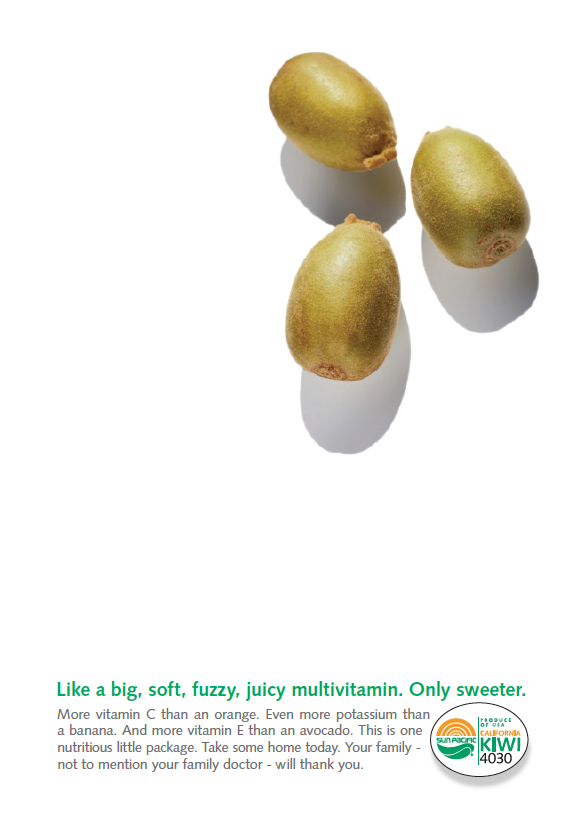 Like a big, soft, fuzzy, juicy multivitamin. Only sweeter.
More vitamin C than an orange. Even more potassium than a banana. And more vitamin E than an avocado. This is one nutritious little packages. Take some home today. Your family—not to mention your doctor—will thank you.
Sun Pacific "Cuties" FSIs (Free Standing Inserts):