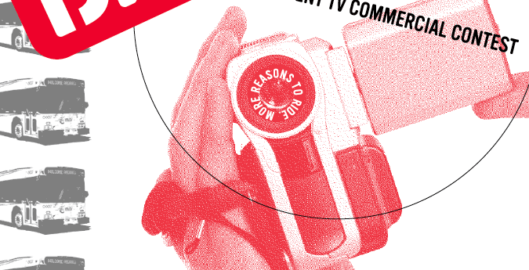 The folks at Omnitrans public transit agency in San Bernardino hired J-U to help them attract younger bus riders.
Now, everyone knew the bus wasn't exactly considered a cool ride to school, even in San Berdoo.
Nevertheless, the thinking was that an offer of "cash and prizes" might somehow persuade high school and college students to try public transportation. This was a good sign—there was a budget, however modest. 
Cash and prizes are usually good influencers. But sometimes cachet is even better. Read more…
A public service message from the Water Transit Authority (WTA) to Bay Area residents:
Leave your car behind and consider another way across the Bay.
Start and end your day with a better view of the bridge by taking the ferry.